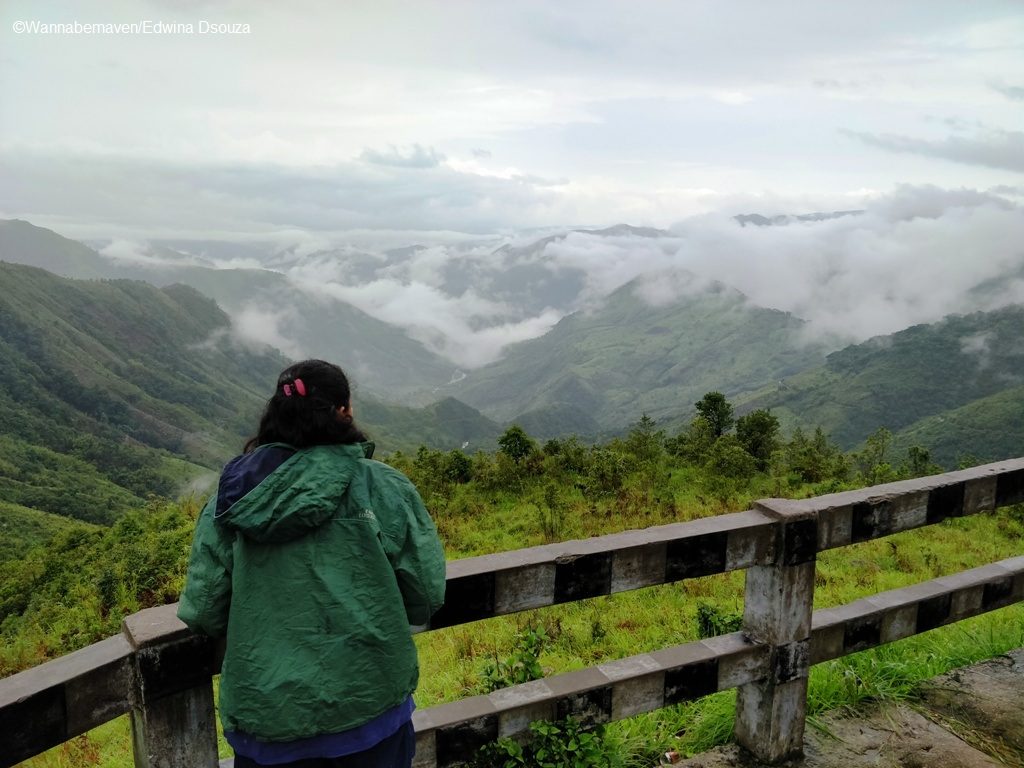 So North East finally happened! My travel map got some pins in this region. We landed in Meghalaya – the abode of the clouds. Originally, that wasn't our plan though. We wanted to visit Sikkim but our budget overshot. So we settled for a cheaper alternative. Meghalaya was a last moment decision. We didn't have a clue what to do or see here. In fact, only four days before flying out did we settle on an itinerary. In a way, it worked. We went with an open mind, waiting to see how things would unfold and what this state had to offer. And boy, did it surprise!
I'm starting the Meghalaya series with my first observations of this north eastern state 🙂
Pay and use toilets
You'll remember back in 2003, Mawlynnong in Meghalaya was announced as the cleanest village in Asia. Well, not just the village but the entire state is pretty serious about keeping their surroundings clean. One of the things I instantly noticed was pay and use public toilets at most tourist attractions and in busy market areas. These are often managed by local communities, where you gotta pay 5-10 Rs but the toilets are clean. As an Indian female traveller, I dread using public toilets anywhere in our country; I'd rather go in the open than use public toilets. But in Meghalaya you can be assured of a basic clean toilet.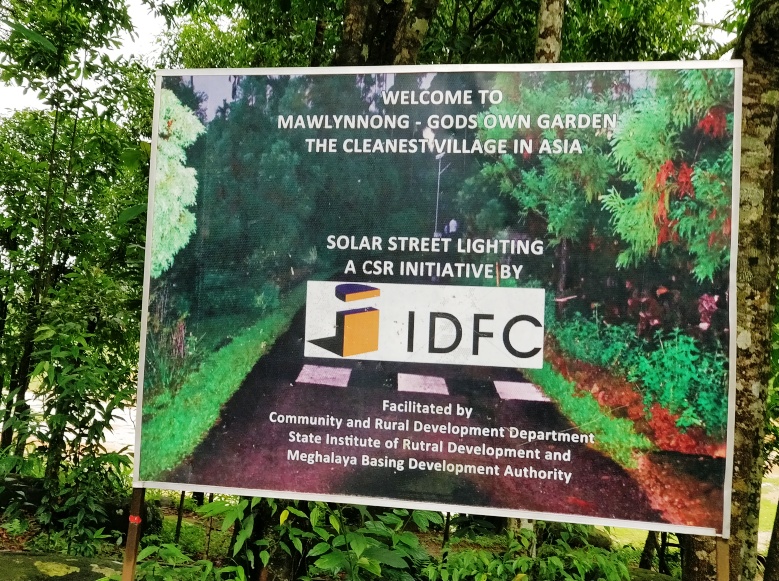 Mawlynnong – Asia's cleanest village in 2003
Pork…here, there and everywhere
I knew Meghalaya eats a lot of pork but the extent I realised only once I stepped foot here. Every second shop in Meghalaya is a pork shop. Our trip collided with the Nipah virus scare, so we were quite sceptical of eating pork, but Meghalaya couldn't care less. The sight of chopped pork from shoulder cuts to ribs, belly, leg, heart, head, and liver hanging by hooks in shops was an uncomfortable sight after a point.
[Also read:
What's my take on Meghalaya's Khasi cuisine
]
Kaali-Peeli taxi
As Mumbaikars, we're quite familiar with the Kaali-Peeli taxis. Delhi has them too, and Goa to an extent. But I can't remember any other state where I might have seen these Kaali-Peeli taxis. So spotting these in bulk loads in Meghalaya of all places, really took us by surprise. Pleasant surprise!

Kaali-Peeli taxis in the market area of Cherrapunji
Women run shops
Women pretty much are at par with men if not less in Meghalaya. Much credit has to be given to the matrilineal society it follows. 90% of the shops in Meghalaya are run by women. In fact local eateries are called Kong shops, where 'Kong' means 'Sister'. These may look like run down liquor shops but inside women sell cha, water bottles, Maggie and smoked meat.

Fashionable but shy
The people, at least the folks in Shillong, keep up with fashion and can give any townie a run for their money. They are also a lot more forward thinking than expected. Although they are shy, speak less and do not like to be photographed. My 17 year old guide on the David Scott trail, Arkie spoke well, dressed well, went to church every Sunday and had a girlfriend. Kit, our guide on the Nongriat trek, had a cute little pony-tail and swag I've never quite seen this side of town.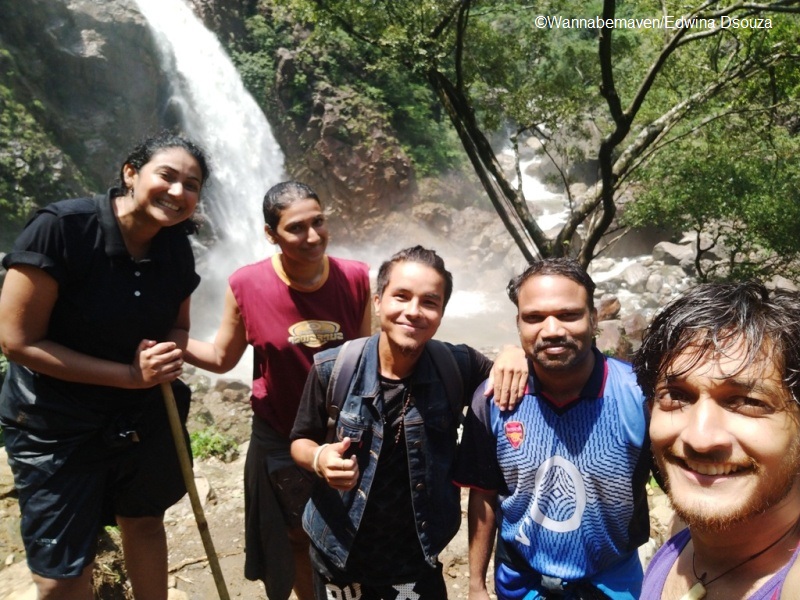 That's Kit in the center 🙂
Scotland of the east, would you say?
The internet calls Meghalaya the Scotland of the east. In some aspects, it really is. Like Meghalaya got the meadows, highlands, nippy weather, cleanliness. The villages look like they've been designed by a landscape artist. But there's more to Meghalaya like plentiful lakes, incredibly large number of waterfalls, terraced slopes, living root bridges, caves and intense but beautiful treks and trails. So unfair comparison, I'd say!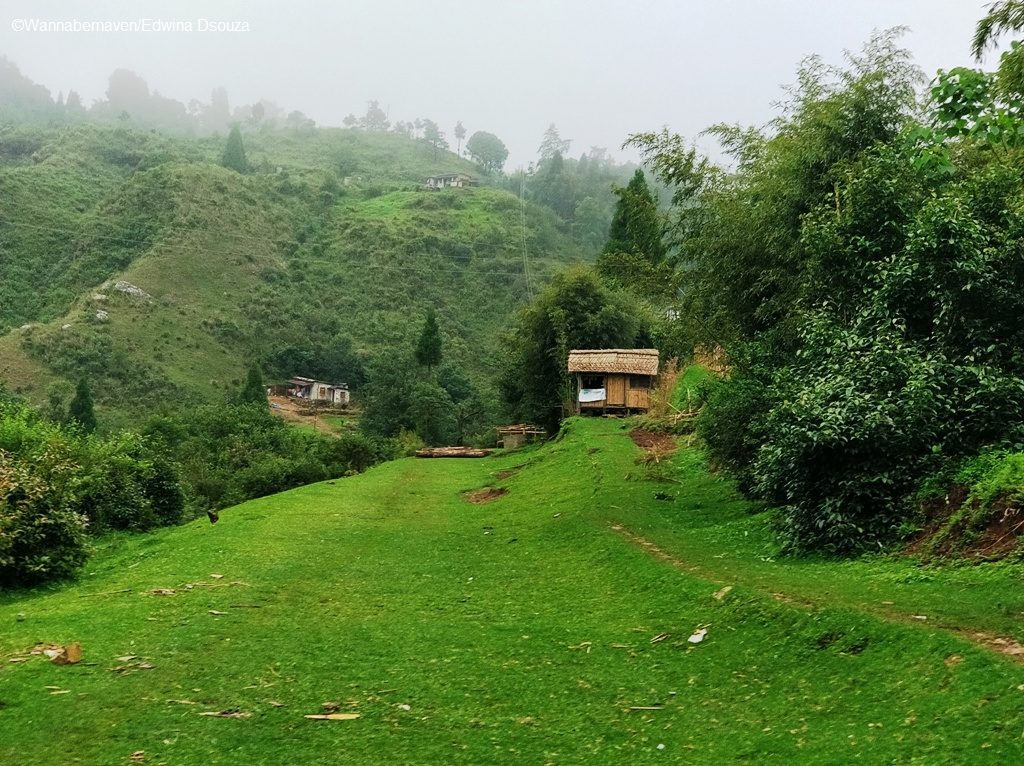 On the David Scott trail
Worth a roadtrip
Ladakh may be the ultimate road trip dream, but Meghalaya has enough to give one an adrenaline rush. Trust me the roads are awesome (except the Dawki-Tamabil border point). You'll ride through single lane winding roads and misty hills with a waterfall or two always in sight. My hands were itching to go behind the wheel, and I might just return to Meghalaya only for a road trip.
Friendly neighbour
Bangladesh shares a 442 km border with Meghalaya. A little further down from Dawki is Tamabil zero point which is the India Bangladesh check post. In fact, your drive to Dawki and Tyrna village is pretty much along the border, with vast marshy fields visible on the other side in Bangladesh.
[Also read:
What they don't tell you about Dawki in Meghalaya
]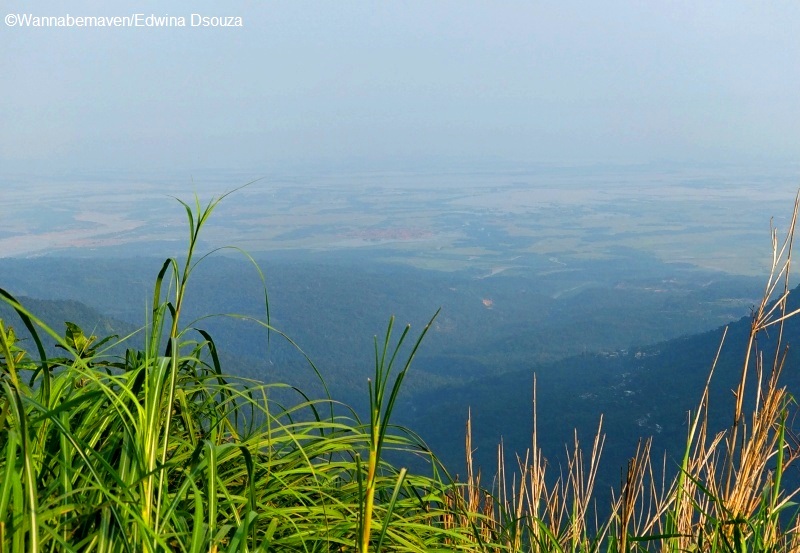 Marshlands of Bangladesh from Meghalaya
==
Join me on Twitter, Facebook and Instagram for more such travel stories and photographs. I also make cool status updates, just in case you like randomness.
Subscribe to this blog to receive my monthly newsletter with cool travel stories, updates and deals and discounts in your inbox