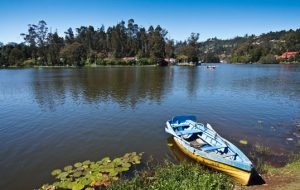 Famously known as the 'Queen of Hill Stations', Kodaikanal is the perfect destination for those who seek a quiet getaway from the hustle and bustle of city life. Wondering about things to do while you're there? Apart from its breathtaking natural beauty, the hill station has lots to offer to a shopaholic or, for that matter, anyone looking for a travel takeaway memorabilia.
Shopping in Kodaikanal is all about colourful trinkets, woolen clothes, spices, handicrafts, and home-baked goodies. With a wide array of things to browse, it is truly a treasure trove for shopaholics. If you're wondering what to look for, here's a classic list of things to buy in Kodaikanal…
1. Fresh produce
Kodaikanal is blessed with salubrious weather all year round, so there's a variety of local produce like fresh fruits and vegetables to choose from. The market at Anna Salai is a favourite with the locals. However, it's the organic farmers' market, which is open for three hours every Saturday that offers the best produce straight from the local farms.
2. Spices and oils
Aromatic oils and natural spices are some popular offerings from the local vendors. The spice corner at Kaleeswari market is a one-stop shop to get your hands on local spices, herbal teas, and coffee blends at affordable prices.
3. Chocolate and cheese
When in Kodaikanal, one can't but marvel at the range of delectable cheeses and homemade chocolates. For the best of the lot, check out the bakeries lining Lake Street. A must visit on your list of things to do in Kodaikanal!
4. Handicrafts
For all you art aficionados, Danish Display at Anna Salai is where you should be headed. Brimming with an array of handicrafts, souvenirs, trinkets, and junk jewellery, you will be spoilt for choice. The Khadi Emporium and other outlets are also well known for their Kashmiri shawls, brass and other metal ware, and leather items.
5. Woolens
At Corsack in Anna Salai Market, you will be overwhelmed by the colourful range of woollen apparel on display. From hand-woven sweaters to stylish jackets and shawls, there's a range of woolen clothing to keep you warm and cosy in Kodaikanal's cool weather.
Where to stay in Kodaikanal?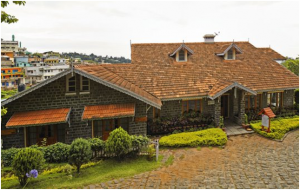 Check out Club Mahindra's Kodaikanal resort. Nestled in the lap of nature, the property offers a comfortable stay with all modern day amenities. It's an ideal venue to bask in the tranquil serenity of the hill station. Read the reviews for Club Mahindra Kodaikanal resort here.
Happy holidaying!
==
Join me on Twitter, Facebook and Instagram for more such travel stories and photographs. I also make cool status updates, just in case you like randomness.
Subscribe to this blog to receive my monthly newsletter with cool travel stories, updates and deals and discounts in your inbox