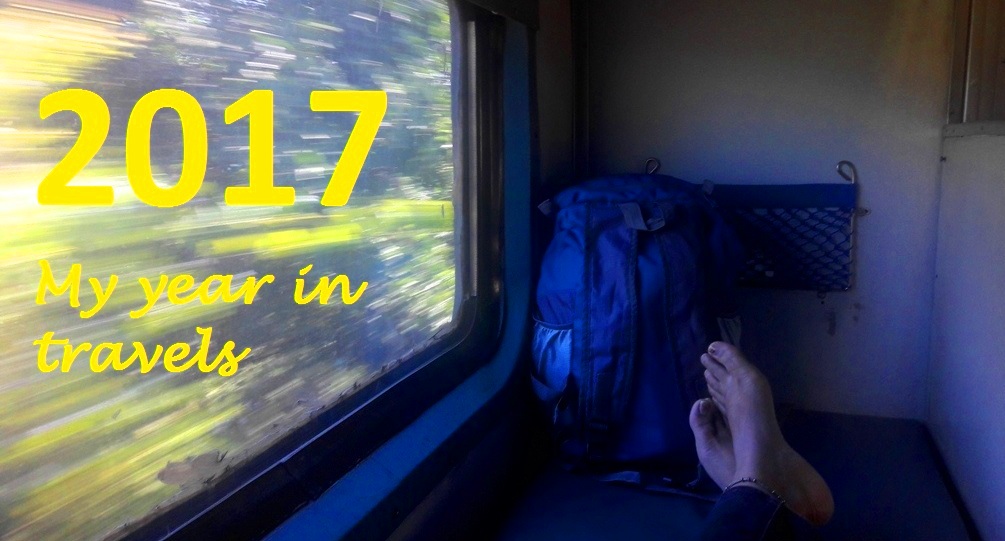 I wish you all a very happy new year 2018.
Feels like 2017 passed in a blink of an eye, isn't it? I hope it treated you well. It was a good year for me in travel. Although, I mostly fled from work, people and to numb down feelings. On some trips, I joined friends; on some friends joined me; and on others I simply travelled alone, which in itself was very satisfying. Here are my best travel moments from 2017…
1) Get. Set. Solo.
Ganpatipule was my first trip in 2017. Around the end of 2016, when I looked back on all my years of travels, I realised that I had barely ventured alone. And if ever I did, it was for work and never leisure. Studying and living in London didn't count, besides it was a while back. I wanted to break this 'myth' in my head. And I did that in February 2017. I got on a train and headed to Konkan Maharashtra to explore the coastal towns of Ratnagiri and Ganpatipule. Note that I started small…two days and some place nearby to see if I'd survive. I did and lived to tell the tale 😉
[Also read:
A staycation in Ganpatipule
]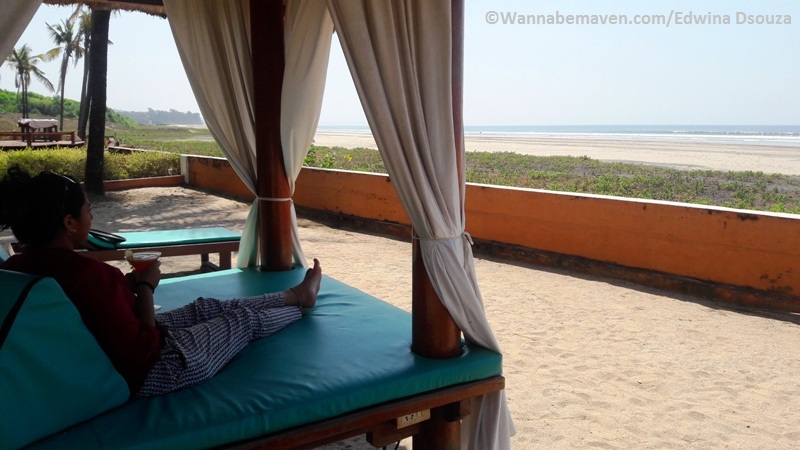 Blue Ocean resort, Malgund, Ganpatipule
2)

Leaving

on a

Missing my jet plane
Over a family get together, a cousin pitched Trivandrum and Kanyakumari in March 2017, and I was game. Within a day, two more cousins had joined in and we were now officially a squad. The itinerary was drawn, the tickets were confirmed, the web check-ins done, except that I missed my flight. The 'Squad' went ahead while I tried to haggle with airport staff to get me a seat on the next possible flight, but in vain. Surprisingly, I was not tensed at all and kept laughing through this whole exercise. I guess it's my defence mechanism. I also met this really sweet brother-sister duo at the airport who had missed their flight to Bhuj. When I told them, I managed to get a ticket for the next day; they kindly invited me to their home, assuming I had no place to crash in Mumbai for the night. Such warm people they were!
[Also read:
A corporate slave's travel itinerary to the southern tip of India
]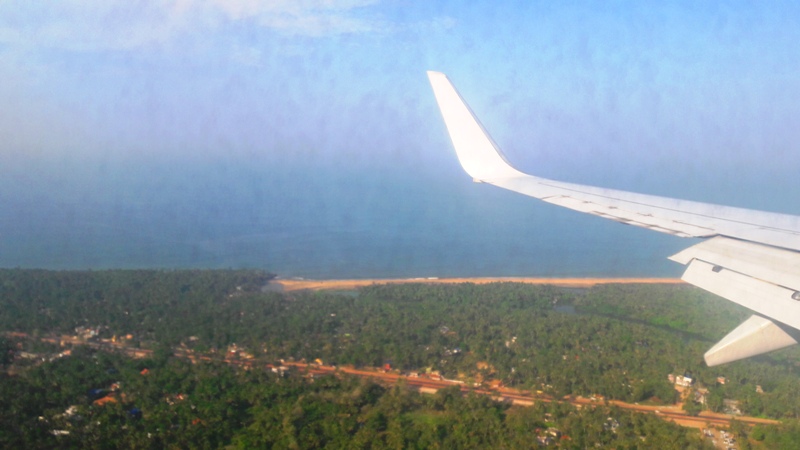 3) Cinema treasures
I'm a BIG movie buff. I love the movies. Although I've spent a lot of time watching bad Hindi films…like Himesh Reshamiya's 'Radio' and SRK's Ra.One (which I saw twice in the theatre). But in 2017 it changed…and for good. I discovered Matterden CFC – a small single screen in the pockets of Parel that plays world cinema (mostly classics) at matinee show times every Sunday. Thanks to them, my Sunday plans are mostly sorted when I'm not travelling. I've now watched Fightclub, Passion of the Christ, All About Eve, On The Waterfront, All That Jazz, Cinema Paradiso, 2001: A Space Odyssey and more on a 70 mm screen.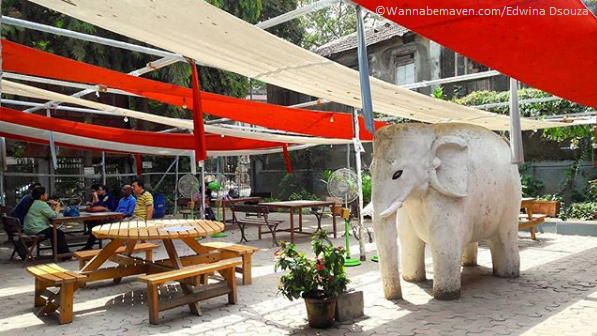 Matterden CFC
4) Fireflies or Christmas trees
In June 2017, I was back on the road after a two months break. I reached this remote village, Purushwadi on the extended outskirts of Mumbai, just four hours away. During the pre-monsoon season, Purushwadi sees a million fireflies each night. It's a mating time for them and the male fireflies emit light from their backside to woo the female fireflies. Trust me when I say there were a lot of male fireflies out there! The entire forest looked like giant Christmas trees with rice lights, and I walked along dark deserted roads for miles soaking in this magical sight in sheer amazement.
[Also read:
Fireflies and vegan meals in Purushwadi
]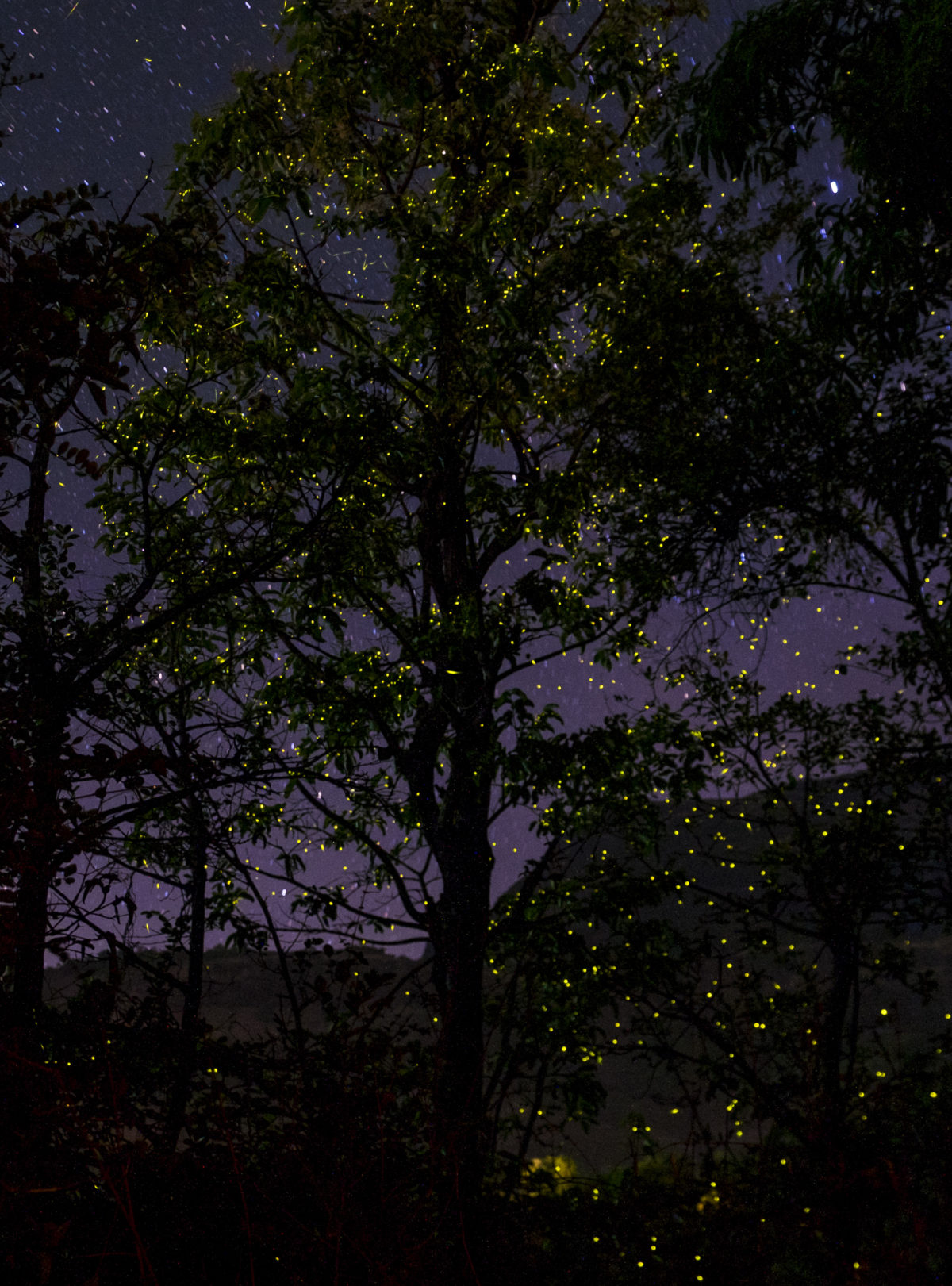 Purushwadi [Pic: Grassroutes]
5) Washing away my sins
Omkareshwar was a last minute addition to our Indore-Ujjain road trip in Madhya Pradesh in July 2017, after a colleague casually mentioned that I should check this town out. And boy! It surprised me. Omkareshwar is a holy city without the commercial trappings I saw in Banaras in 2016. If Banaras has the Ganga, Omkareshwar has the Narmada and a pretty clean river to take a dip in too…something I did and absolutely enjoyed.
Narmada River, Omkareshwar
6) Uttarakhand 'state' of mind
I maintain a world travel map. It's got pins scattered around Europe, South East Asia and the Middle East. India obviously has the most number of pins. Every time I go some place new, I look forward to adding a new pin here. And in August 2017, an Uttarakhand state travel pin was finally added to my map. I did only 3 nights here, but it was one of the most 'chill' outings, walking along cobbled streets, touring fruit orchards and hunting for tea gardens.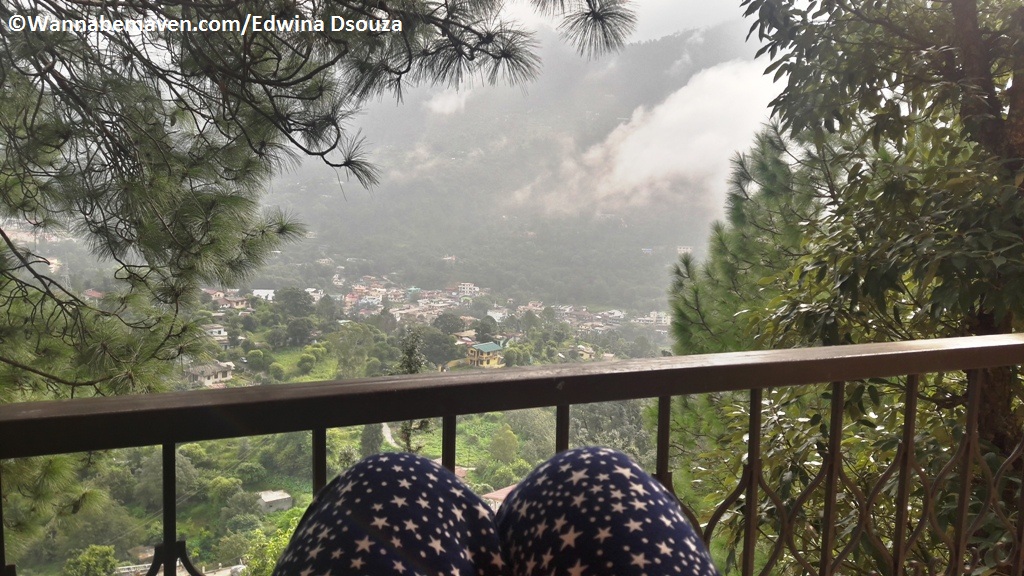 View from my room in Bhimtal
7) Lights Camera Action
One can't talk about Mysore without adding Mysore Palace in the same breath. It's the city's pride and joy. I visited Mysore in August 2017 with two colleagues. It helped that one of them was a local (brownie points for she could even speak Kannada). The friend had great insights to share about the palace of the Wodeyars and tips to make the maximum of our visit…like making sure you go there on a Sunday to see the opulent monument lit up at night with 10000 odd bulbs. I could have sat there for hours staring at this majestic piece of architecture.
[Also read '
I finally tried Zoomcar for a road trip to Mysore and here's what I think
']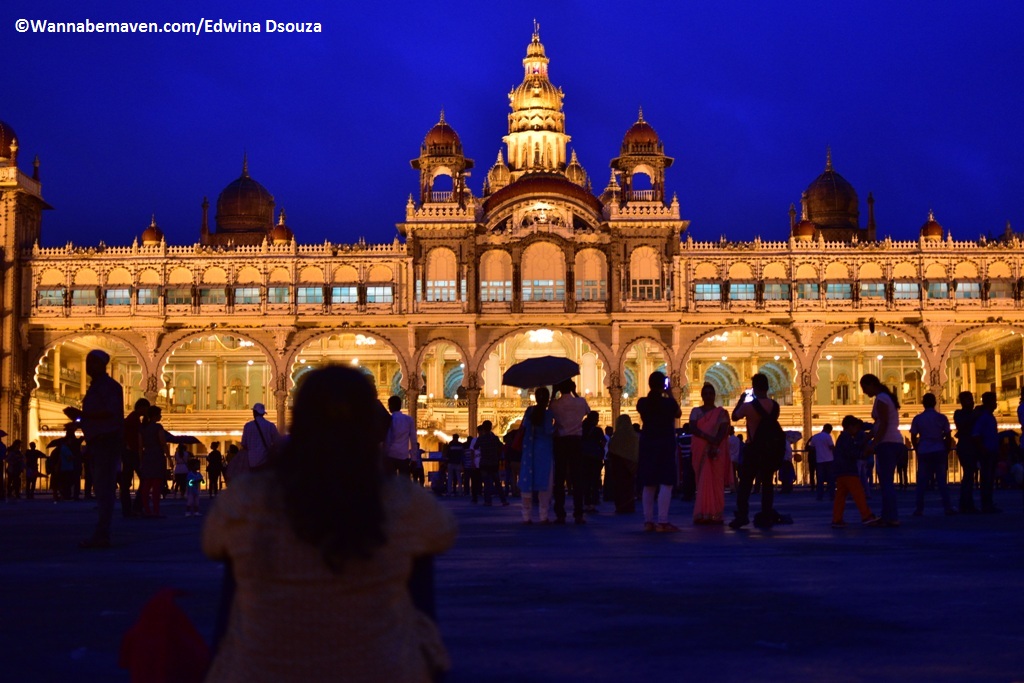 Mysore Palace
8) A note to 'Edwina'
It was one of the shitiest days at work in October 2017. I randomly opened my 'Yahoo' inbox which I hadn't bothered to glance at in years. While emptying the inbox a note from 'Edwina' caught my attention. I opened the mail and had a smile plastered on my face for the rest of the day. A girl by the name 'Edwina' had written me a lovely note after she stumbled upon my blog. This random stranger had no business to write to me but she did. Gratitude is such a wonderful thing. I took a leaf from this incident. And I now make an effort to thank people more often. The more you thank, the better you feel!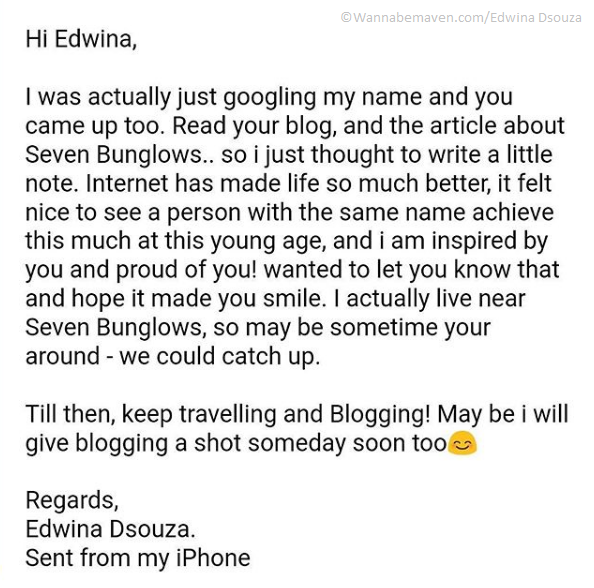 9) Passion Passport
It's not like I had not travelled abroad, just that I had not travelled abroad in a while. I returned from London in December 2010. The very next year, my passport expired and I made a fresh one. For six LONG years, the passport pages were blank and I only ended up using it as identification proof. But in November 2017, I decided that it was about time I get a stamp, and Sri Lanka happened. It is such a special feeling to see a visa stamp on your passport, I tell you 🙂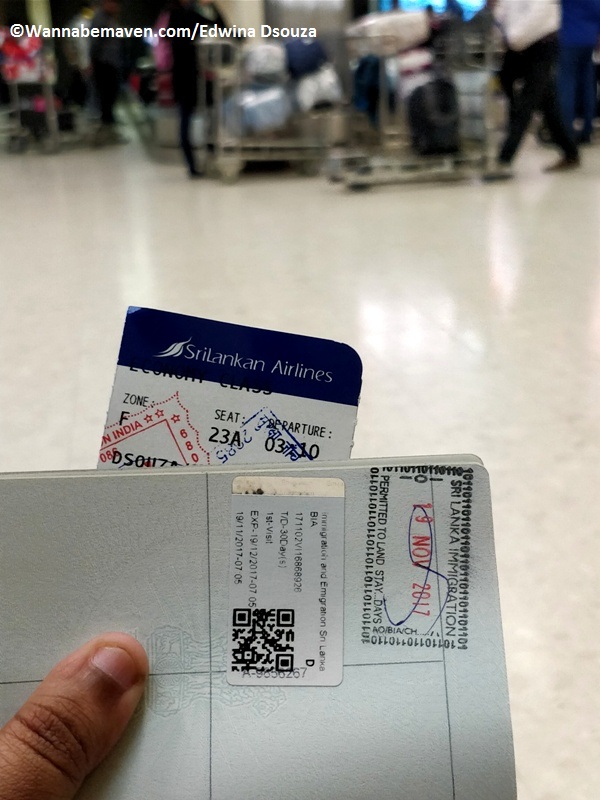 "Lanka mein hum padhar chuke hai ;)"
10) Rickshaw girl
If you follow my travels enough, you'll know that I love road trips. I want to explore the world around me at my own pace and road trips seem to serve the purpose apt. I've got my hands on cycles, scooty, motorbikes and cars even while travelling across India. But never did I imagine that I'd get a chance to lay my hands on a tuk tuk rickshaw. I mean a three wheeler always fascinated me back in Mumbai too, but doing a road trip with this Asian chariot in Sri Lanka, a new country altogether, was truly an epic moment and one that I'll cherish for life. This one makes it to my bragging rights list!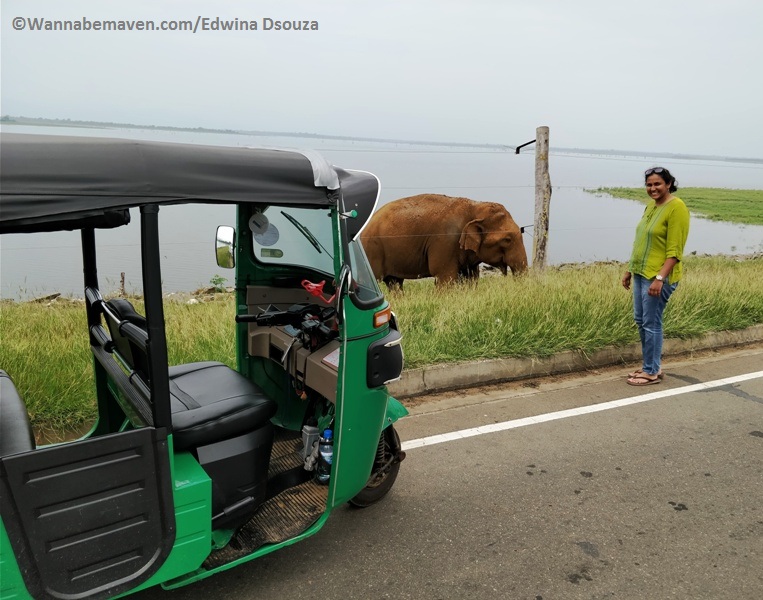 Udawalawe National park, Sri Lanka
11) Gambling the night away
Goa is special. It's the one place where I head when I want to get away from it all. I spent the last few days of 2017 in Goa plonking myself on beach-side beds drinking feni and watching glorious sunsets. And in between this all, I ticked the Casino off my bucket list too. It was quite funny and adventurous…two girls at a Casino for the first time with no clue of what to do and how to play. Till the last moment, we googled terms like 'How to play Poker' and 'How to play blackjack'. But we quickly picked the tricks of the trade. Yours truly even won close to 10k, but then lost it all again to return home empty hand (see what greed does to you).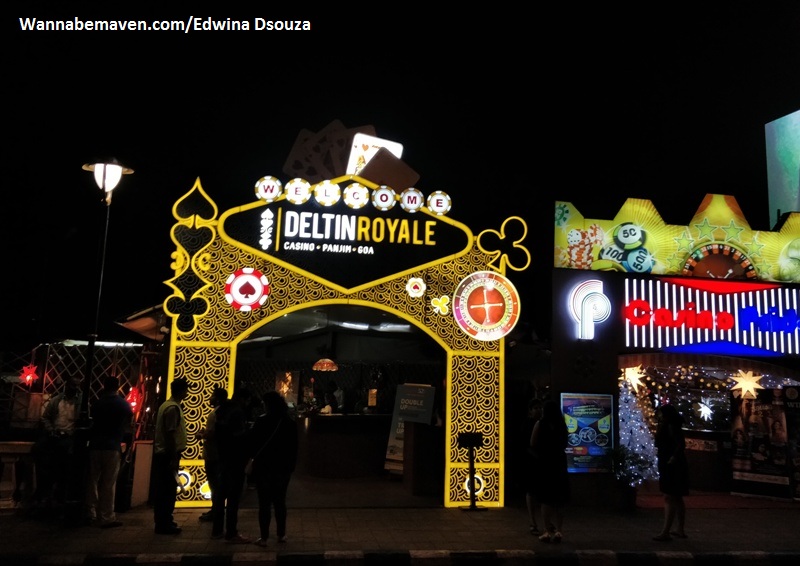 Deltin Royale casino, Panjim
That was my year in travels. Thank you for joining me virtually on this journey in 2017. Here's hoping in 2018 we make more memories and tick as many places and things off our bucket list 🙂
==
Join me on Twitter, Facebook and Instagram for more such travel stories and photographs. I also make cool status updates, just in case you like randomness.
Subscribe to this blog to receive my monthly newsletter with cool travel stories, updates and deals and discounts in your inbox