There's an interesting quote by Nick Miller I read on the internet which I am going to use as the basis for this post…
…Travel is extraordinary conversations with ordinary people. It's waiters, gas station attendants, and housekeepers becoming the most interesting people in the world… Travel is a smile that leads to a conversation in broken English. It's the epiphany that pretty girls smile the same way all over the world. Travel is tipping 10% and being embraced for it. Travel is the same white T-shirt again tomorrow. Travel is accented sex after good wine and too many unfiltered cigarettes. Travel is flowing in the back of a bus with giggly strangers. It's a street full of bearded backpackers looking down at maps. Travel is wishing for one more bite of whatever that just was. It's the rediscovery of walking somewhere. It's sharing a bottle of liquor on an overnight train with a new friend. Travel is "Maybe I don't have to do it that way when I get back home".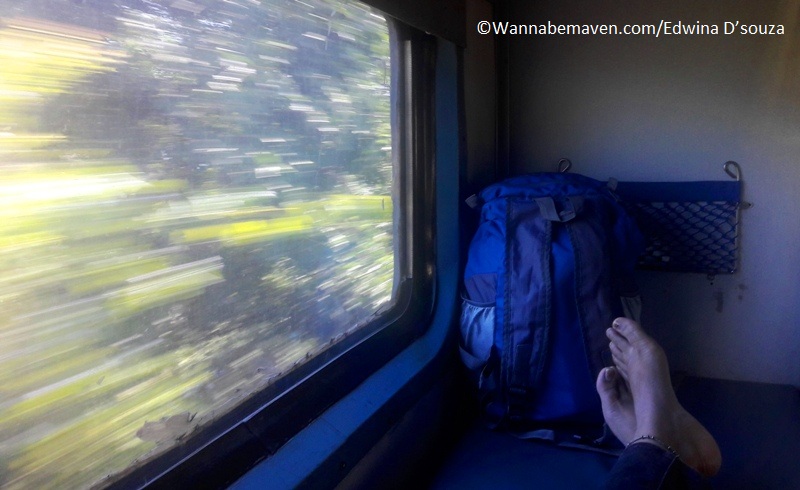 When the journey is better than the destination
The quote got me thinking about my journeys over the years and the many people I had the opportunity to cross paths with, most of whom I have never met again…
Like the first time I met an online friend on New Year's eve 2015 at the Mumbai airport, and set out to explore Jaisalmer along with two of his friends (don't try this at home :P); the retired Bengali serviceman in the Madras Regiment I met in Aurangabad in 2015, who is spending the rest of his life travelling the world [Update: Unfortunately, he passed away in November 2017]; the GM at our hotel in Thrissur who made it his mission to help us chase the Onam celebrations by messaging location of local events and 'point of contact' numbers during his out of office hours; the encounter with an urban nomad in the Parvati Valley who wanted to click my picture, exchanged stories of travels, but never revealed his name; the family on a Goa bound train, who candidly spoke of how grateful they were to God to have a child after 8 years and happily showed us a film on their child's first birthday celebrations; the sick old lady on the bus from Ahmadabad to Jaisalmer who coughed profusely while her husband sat beside her, and we thought she was on her deathbed; the family in Jaunpur who treated us like their own as we joined in the celebrations of their daughter's (and our friend's) wedding; my driver in Agra who had never seen the Taj Mahal and I offered to buy him a ticket so we both could see the monument for the first time together.
These have been great memories that have added to my ever increasing backpack of travel experiences.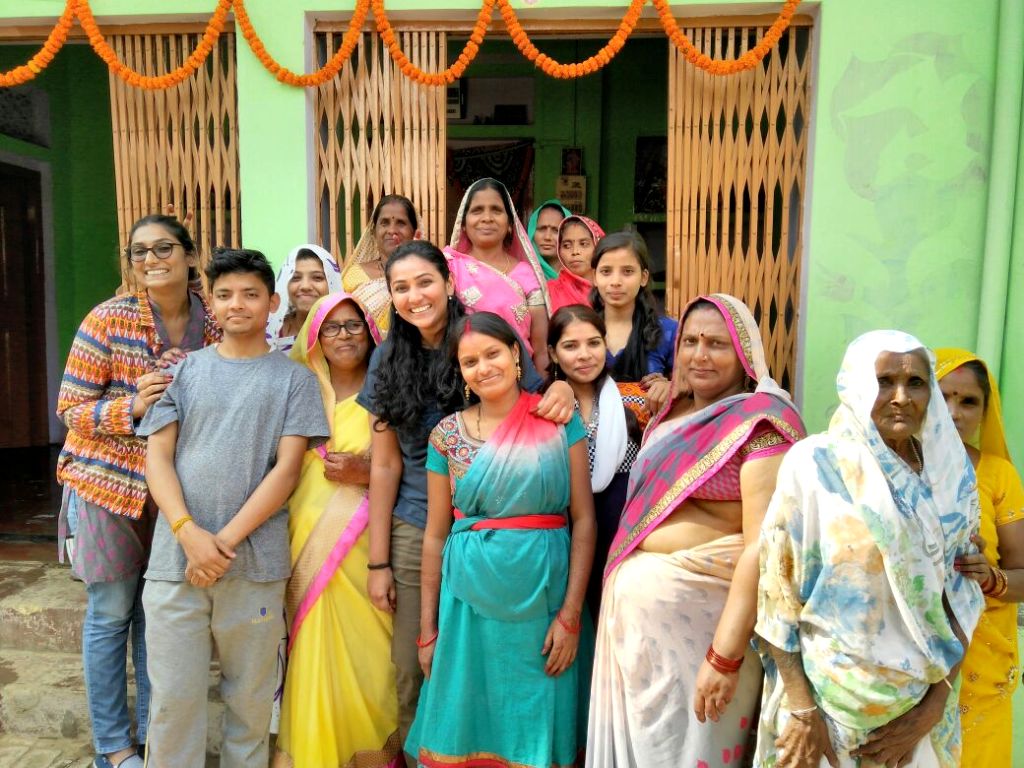 Staying with this extended family in Jaunpur while attending a friend's wedding
2017 began on a good note too. I started the year with a solo trip to Ganpatipule. Something I was meaning to do, since the whole of 2016 I had travelled with someone or another. I agree that solo travel opens the window for conversations with new people. Either you'll end up speaking or they'll break the ice over something as small as asking for directions, sharing or borrowing objects, exchanging seats, discussion over a book you're reading, or just the familiarity of two strangers in a new city that would make them curious to know your story. This may not happen in groups because you're too occupied to look around, groups intimidate them or they just don't want to barge into an existing conversation.
Ganpatipule was a fulfilling trip by all means – from the luxurious resort I stayed at to the virgin beaches I explored to the interesting people I came across as a solo traveller. Here are four more people stories from Ganpatipule adding to my expanding list of encounters with people on the road 🙂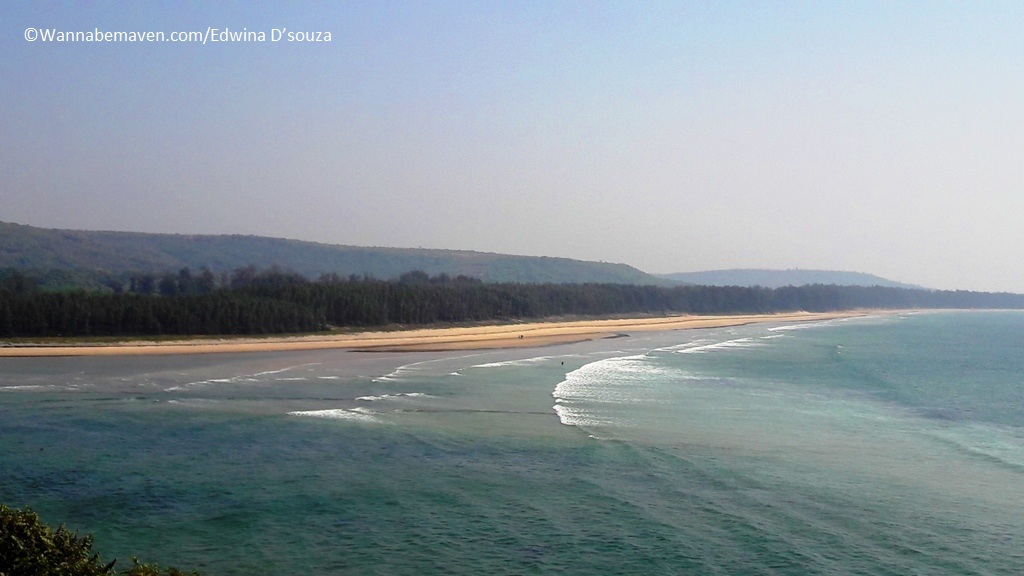 Ganpatipule
Ode to Konkan Culture
I dragged myself outside the resort one evening to explore the Ganpatipule town side. The General Manager at the Blue Ocean Resort and Spa by Apodis had recommended that I check out the Prachin Konkan Museum. He also called the owner of the museum to inform about a blogger visit. What next? Swaroopa Sardesai, the lady behind establishing the Prachin Konkan museum, had come down to the museum to meet me…on her white Honda Activa 🙂
Prachin Konkan Museum and the nearby Magic Garden Amusement Park is the brain child of Swaroopa Sardesai and her husband. They built the museum as a tribute to the 500+ years of Konkan culture. Her stories of transforming the museum from a concept into a reality made for an interesting tale – like the time they put out an advertisement in the local newspaper and distributed pamphlets in every household encouraging locals to donate any old objects lying in their homes, and how they marketed the museum by inviting hotel employees across Ganpatipule for free of charge on the first two days. A lot of the objects at the Prachin Konkan museum are donated by the villagers like the Puran Poli maker, musical instruments, paintings and palanquins.
Later that evening, Swaroopa invited me to her office for tea and to try local specialities like Thaali Peeth and Modak.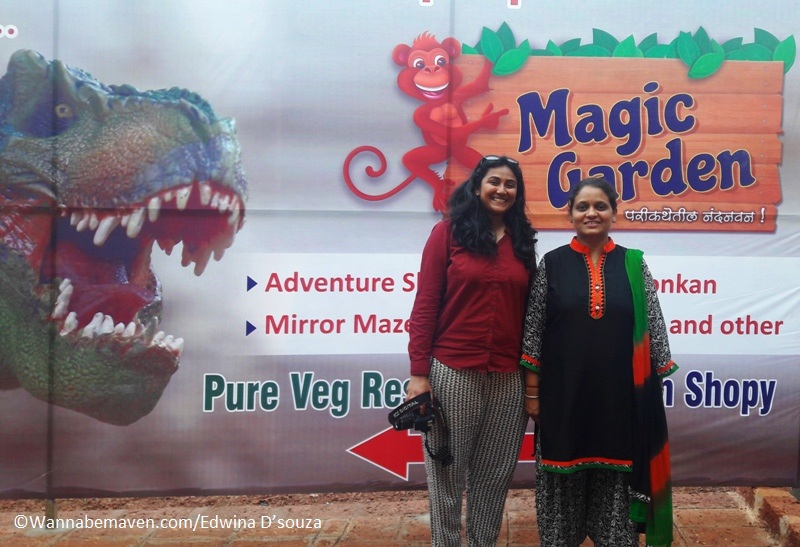 Swaroopa Sardesai, the lady behind the Prachin Konkan Museum
Apple of everyone's eye
Sachin was our guide at the Prachin Konkan museum in Ganpatipule. He's an orphan who grew up at a youth centre near-by. He's pursuing his B.Com while working at the museum on weekends. Sincere, spirited, bright and witty, Sachin was excellent at his job of keeping visitors engaged with his narration on Konkan culture. He is the apple of everyone's eye at the Prachin Konkan museum, where 90% of the staff is women. When I asked Sachin what next after B.Com, with a glimmer in his eyes, he said, 'MBA'.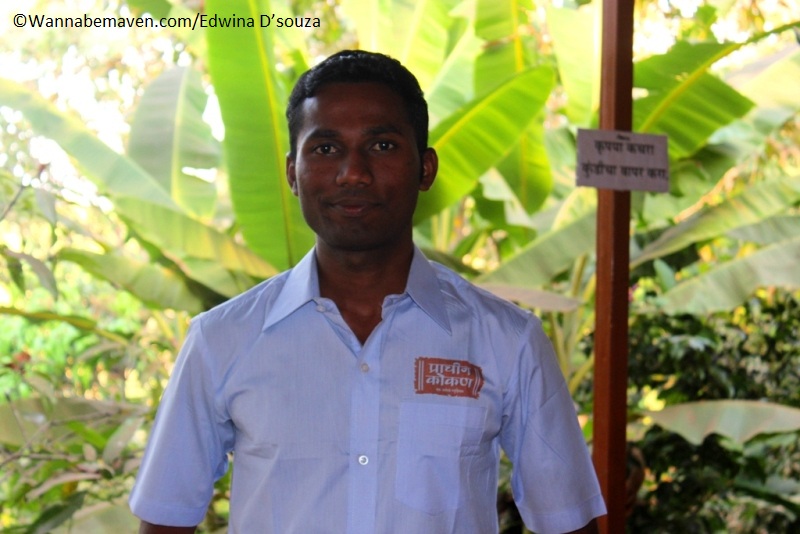 Sachin works at the Prachin Konkan Museum too
Age is just a number
On the last day at the Blue Ocean Resort and Spa by Apodis, I met an Italian couple at the restaurant downing a chilled beer on a sunny afternoon. Paula and Marcimo had arrived in Delhi and had been touring India on a motor bike since 45 days. The story of this 50+ incredible couple was inspiring. They had covered Agra, Jaipur, Jodhpur, Jaisalmer, Udaipur, Mount Abu, Patan, Mehsana, Ahmedabad, Mumbai, Goa and Ganpatipule.
Paula and Marcimo were all praise for Indians and excitedly narrated an incident when their bike brokedown on the Gujarat highway and 10-15 Indians surrounded them to help fix the bike. Marcimo exclaimed, "Indian people are amazing…very helpful".
They didn't have an itinerary and when I asked Marcimo about their next stop, he simply said, 'I don't know. If I get tired riding, I'll stop somewhere. If you have any suggestion, let us know". Trust, I did 😀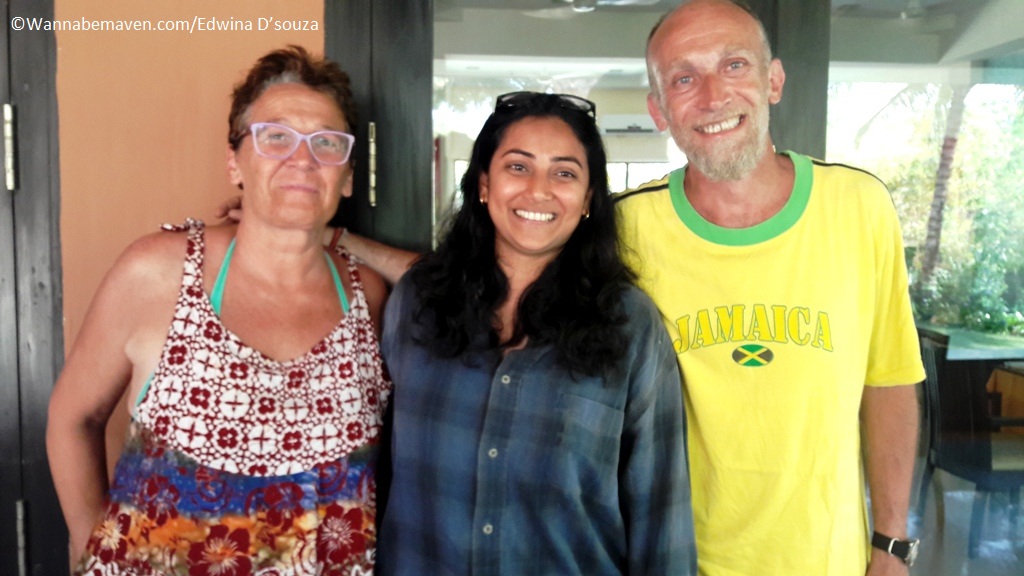 Paula and Marcimo from Italy
Singham style
Yogesh came to pick me at the Ratnagiri Railway station and toured me around the town over the next three days. He was your typical Marathi guy and reminded me a lot of Ajay Devgan from the film Singham…with his aviators on all the time, driving around in a Mahindra Bolero. Yogesh spoke little, in spite of trying to strike up a conversation with him on multiple occasions. He walked and talked with an authority and used his social connections to make sure I didn't pay entrance fees or toll charges while touring the town. And when he dropped me back at the railway station on the final day, he said two words, "Wapas aana" (come back again).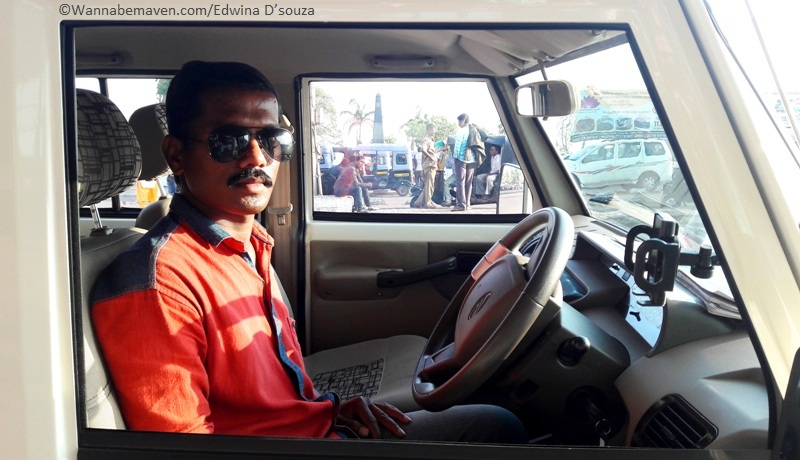 Yogesh reminded me of Ajay Devgan from Singham
==
Join me on Twitter, Facebook and Instagram for more such travel stories and photographs. I also make cool status updates, just in case you like randomness.
Subscribe to this blog to receive my monthly newsletter with cool travel stories, updates and deals and discounts in your inbox