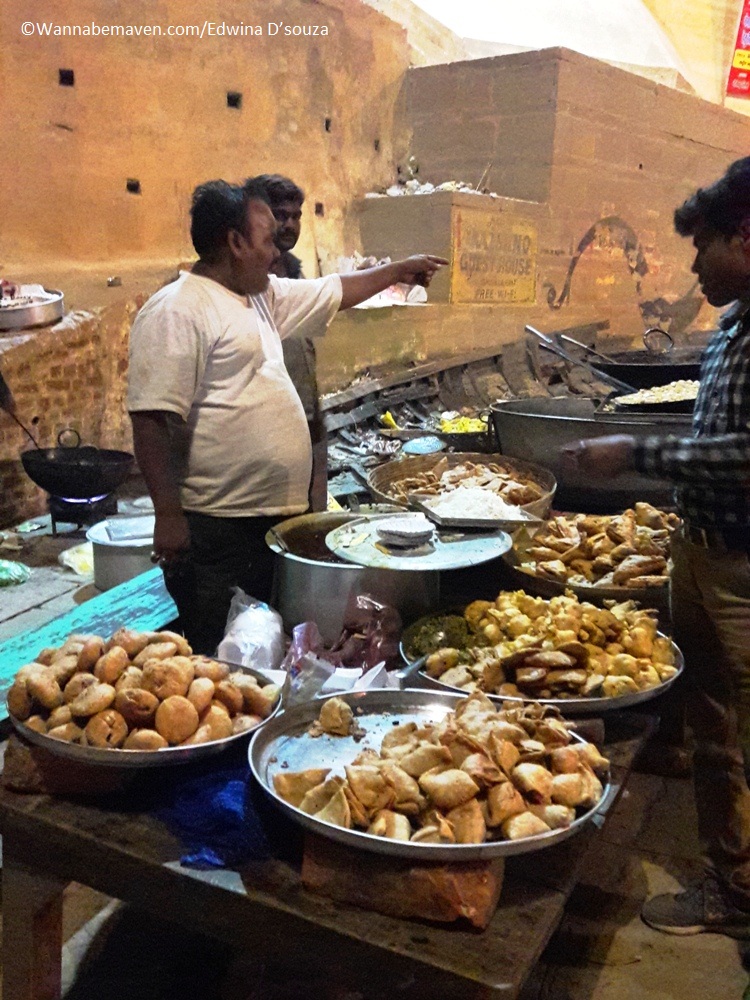 When I told my friends I am travelling to Varanasi, two of them gave me a list of #musttry food (and one asked me to try the local weed). I skipped the weed recommendation (I swear), but was excited to pursue the food recommendation list. For five days, I was in Jaunpur (60km from Varanasi), attending a friend's wedding. In spite of the whole shaadi-wala-ghar chaos, I managed to get some time to explore the local food scene.
First impressions – Varanasi has the mighty Ganga River, but Jaunpur is surrounded by rivers too. Gomti, Sai, Varuna, Pili and Basuhi make its land very fertile. The region doesn't face any water shortage, but I don't think they value water either. I had some hygiene issues while travelling around the town. The footpaths have open gutters, there's lack of proper sewage and the roads are horribly dusty.
It's a surprise then that the street food in Varanasi (and Jaunpur) is something to write home about. I barely saw restaurants serving full meals, but the amount of street food stalls, carts, hole-in-the-wall shops and cafes are countless. You'll often find locals making conversations on the sun and the moon over chai (tea) and some legendary snacks, some of which I'm listing here – these are items I tried too 🙂
Samosa
At the outset, let me make it clear that I hate samosas. If you offered me a samosa, I will nibble on the corners and leave the stuffing aside. I never understood why some of my friends are crazy about this snack. However, my trip to Jaunpur-Varanasi has changed my views to a certain extent. If Samosa is a work of art, the people of Jaunpur-Varanasi have mastered it. Your filling is key here, and you have to eat it piping hot, just off the kadhai. Every second stall in Varanasi and Jaunpur will serve this legendary snack. Club it with chai or cold drink, eat it with bread or on its own – a samosa hardly goes wrong.
Samosas
Laung lata
Laung lata is Samosa's elder sibling – looks similar but tastes different, more like a sweet samosa. There's no potato filling here. Just a puffed pastry deep fried and soaked in sugar syrup before serving it hot to customers. It's crunchy, rich and tasty. The first couple of bites and I was tripping – it's that good! If you have a big sweet tooth, you'll like this one.
Pro tip: Keep sufficient space in your belly to finish this. I started off well, but struggled to wipe this off my plate.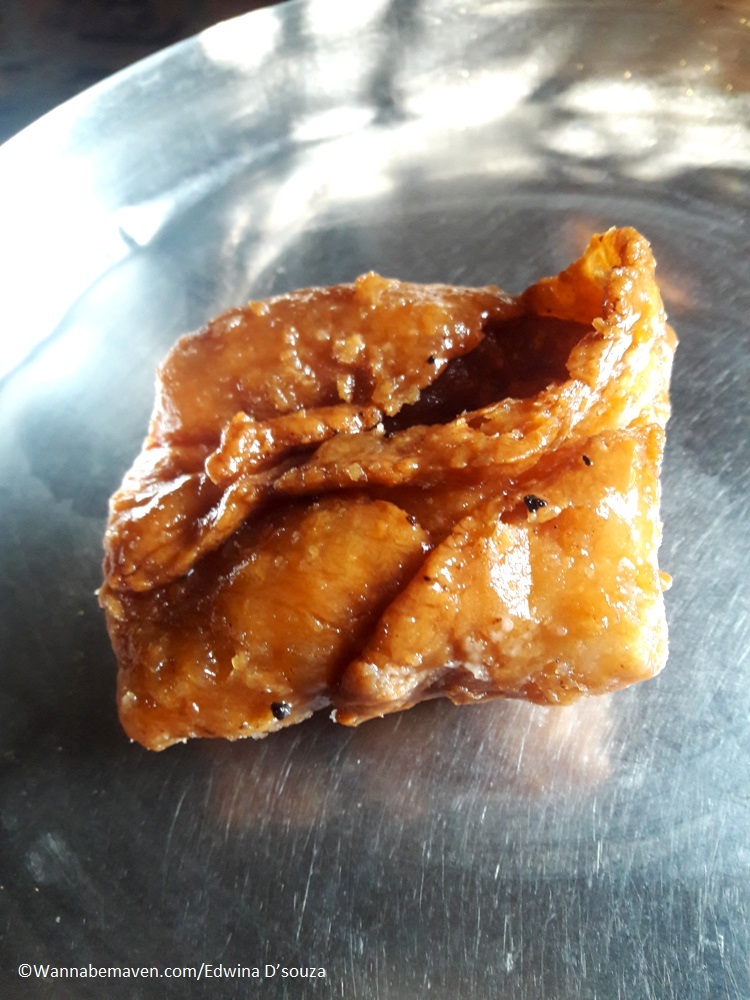 Laung Lata
Banarasi meetha pan
This one is a given, isn't it? You can't go to Varanasi and not try their Banarasi paan. Just like you can't visit Mumbai and not eat a vada pav!
Watching the paanwala go about his daily routine of making hundreds of paans – in his dimly lit hole-in-the-wall shop – is an absolute sight. His hands work like a machine, adding all the ingredients step by step – some gulkand, mukwaas, coconut flakes, some glazed cherries to garnish. It's a burst of colours on a betel leaf. He'll then hand over his work of art to you, gently held by a toothpick.
Pro tip: Stuff the whole damn thing in your mouth and let it work its magic.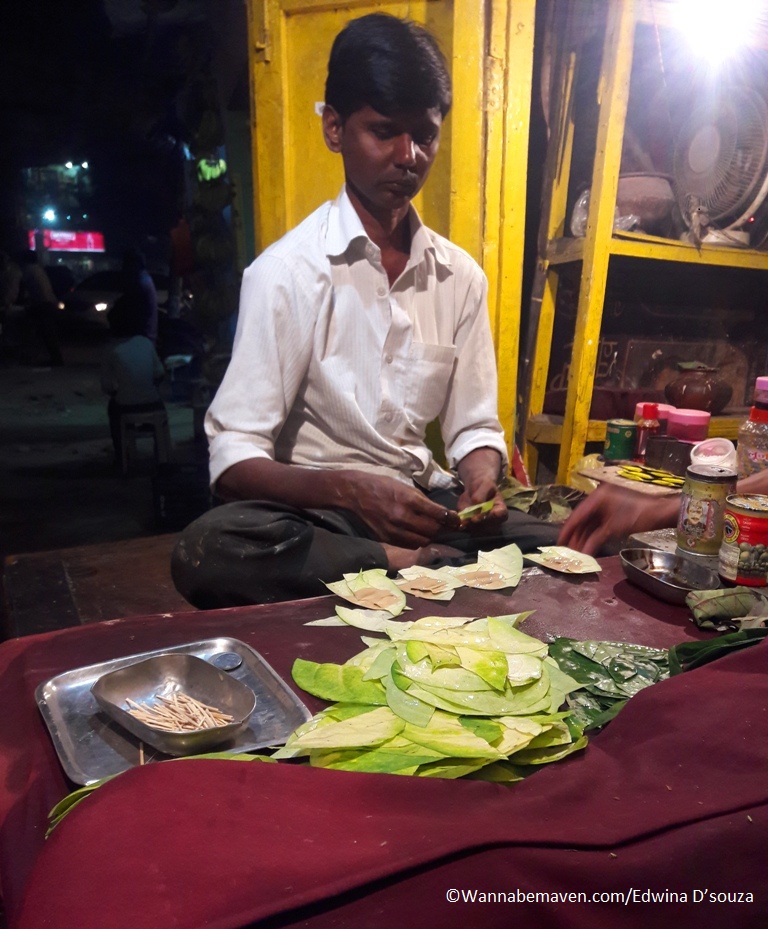 Benarsi Paan
Imarti
The first time I was exposed to a dish like Imarti was in my office canteen, couple of months back. My office canteen food sucks but I'm appreciative of their efforts to always try out something new.
Imarti is a Jaunpur speciality. It looks like a Jalebi but is fatter and shaped like a flower. Another key differentiator is its deep red colour. The sweet is deep fried and soaked in sugar syrup but unlike a Jalebi the syrup is drained, making it a lot less sweet. Since I don't like my sweets very sweet, Imarti works for me.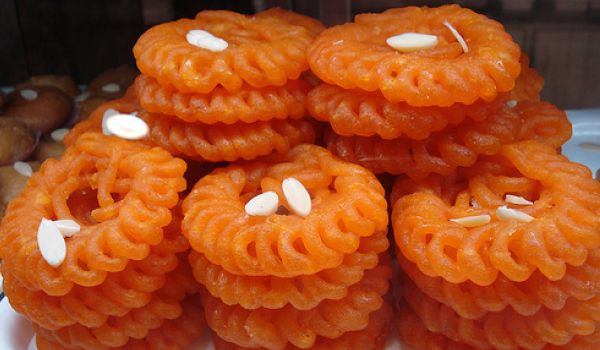 Imarti
Lassi
Lassi in Varanasi is the real deal. I can vouch that you won't find such awesome thick and tasty Lassi anywhere in the world, except Mathura, may be. It's served in a kullad (earthen bowl) and topped off with fresh cream (malai) or rabdi. On a hot sunny afternoon, walk into one of these road-side stalls and have this delicious bowl goodness. Do NOT return without trying this. Please.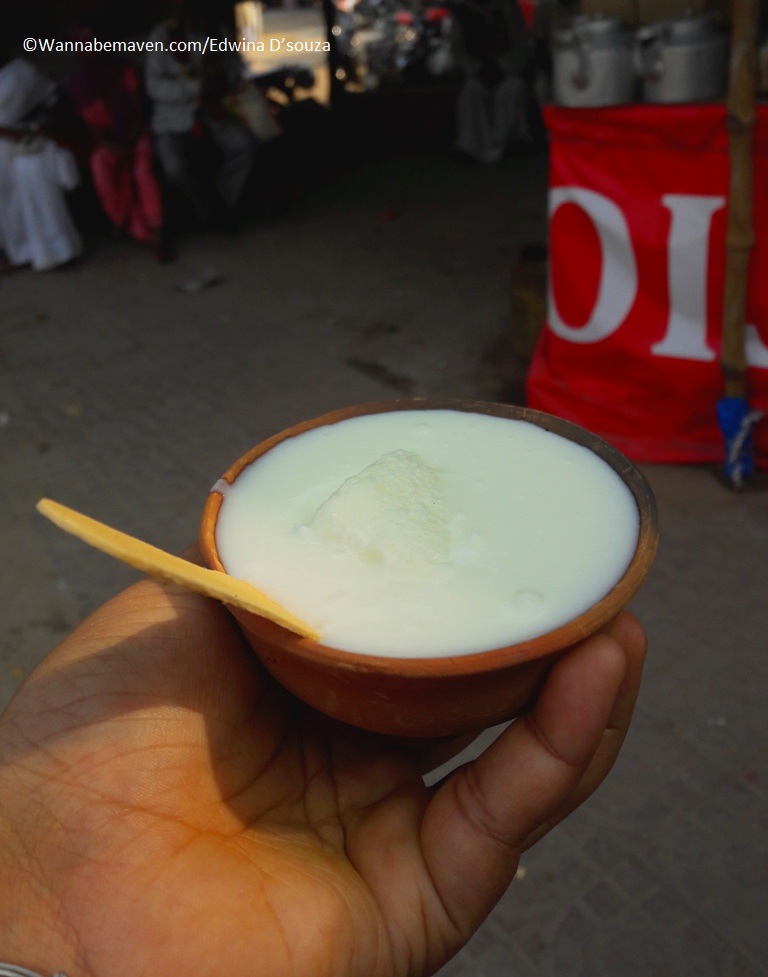 Lassi topped off with cream
Bonus
Chhena
Weirdly, Chenna is local to Odisha but some parts of Varanasi and Jaunpur specialise in it too. There's a lot you can do with Chhena, which is basically unripened curd cheese made from cow's milk. I tried a sweet that looked like a Rasgulla and came in different colours like yellow. The shaadi-wala-ghar, where I stayed made plenty of sweets using Chhena as a base.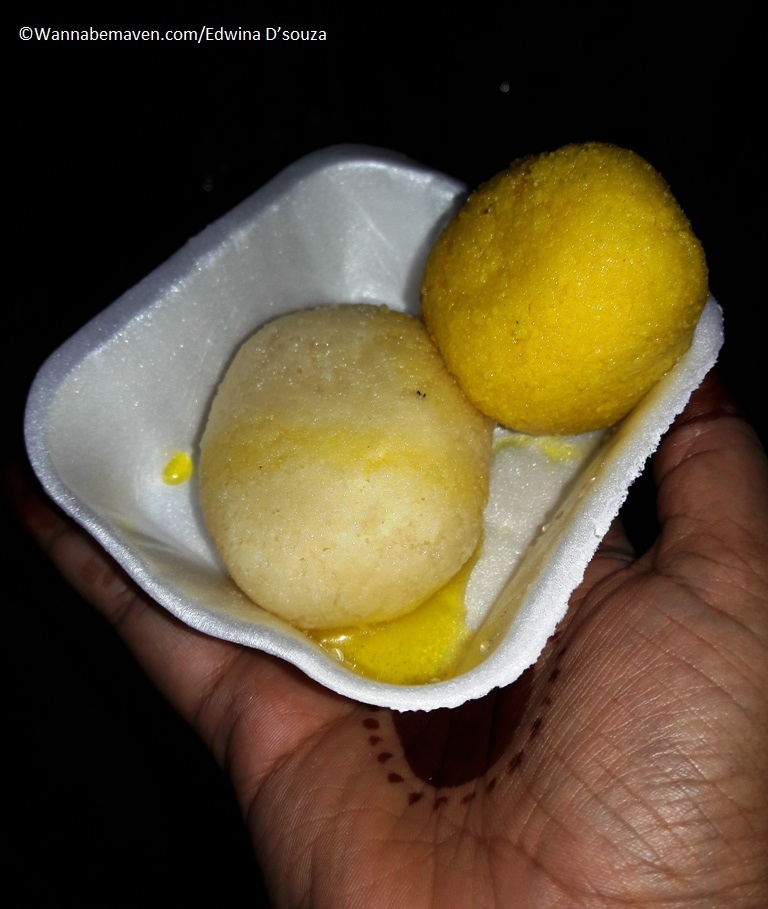 A sweet made from Chhena
Jaunpuri Mooli
Mooli or white radish is a local crop of Jaunpur and a staple in almost every houshold. A mooli ki subzi with puri or roti should be on your list if you want to try something local. Even otherwise, club your food with raw mooli and nimbu (slice of lime) as an accompaniment and you're sorted 🙂
Mooli or White Radish
==
Liked this post? Also check out…
My three 'monument'al moments in Agra
Sula Vineyards tour – Day trip from Mumbai
==
Join me on Twitter, Facebook and Instagram for more such travel stories and photographs. I also make cool status updates, just in case you like randomness.
Subscribe to this blog to receive my monthly newsletter with cool travel stories, updates and deals and discounts in your inbox