Officially planned city of Navi Mumbai is often seen as a residential surrounding. The township accommodates lakhs of people, some of whom, on a daily basis commute to commercially vibrant Mumbai. Residential towers are increasingly being built here, malls are not uncommon and elite restaurants have sprung up in every other lane. Navi Mumbai does give a feeling that you are in some place away from Mumbai's maddening crowd. BUT, it still remains a city away from a more chaotic city.
However, Navi Mumbai is also an easy go-to place for a quick break. There are some quirky uncommon things to see/do whilst here. I am going to share my top 5 Things to do in Navi Mumbai. Here we go…….
Road Tripping Palm Beach Marg



The 10 km stretch of Palm Beach road is a joy ride. Get out that motor bike for an early morning road trip to Navi Mumbai and hit the 6 lane road of Palm Beach Marg that connects Vashi to Belapur. The scenery changes from high rise towers to commercial complexes, upscale restaurants, green open grounds and you even see glimpses of the Vashi creek. It feels like you are in some place that isn't India.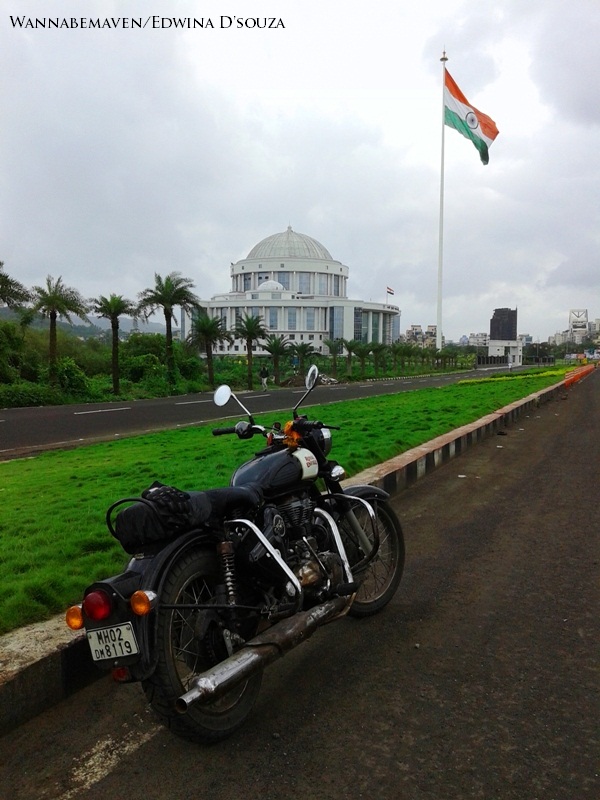 Road trippin on Palm Beach Road
Check out India's tallest Flag
Thats true. The swanky structure for Navi Mumbai Municipal Corporation (NMMC) has India's tallest Indian flag right in its garden premises. The tricolor stands tall at 225 feet. You'll often see passersby halting to get a picture of the flag, which is an amazing sight, successful to evoke patriotism.
Update: Faridabad built a 250 ft tall Indian flag in 2015. In 2016, Ranchi built the tallest Indian flag standing at 290 ft.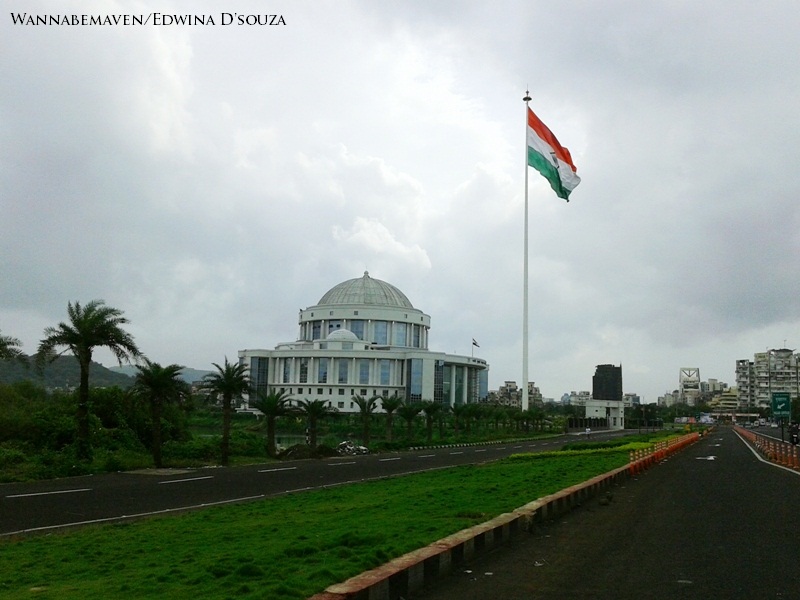 India's Tallest Indian Flag
Not just that, the NMMC itself is claimed to be India's first eco-friendly government building. It has solar panels, water harvesting and anti reflective tiles. The structure takes inspiration from 19th and 20th century architecture and comes with amenities of the 21st century. NMMC stands at the Killa Junction along Palm Beach road.
Soak in nature at Pandavkada Falls
According to Hindu mythology, Pandavas took a bath under these falls when they were exiled in the forests, hence its name. Pandavkada waterfalls are a breathtaking sight in the company of lush green hills of Kharghar. Although the place is popular with day picnickers, getting too close to the falls have been restricted in recent times, due to accidents caused from the force of the falls. You may find cops who restrict visitors from getting too close to the waterfall. Stay away if you've been told to do so. Besides, you don't necessarily need to get under the waterfalls to have a great time. Soak in nature instead. Even from the farthest of distance, Pandavkada falls, Kharghar hills and the lush green fields are a sight to behold.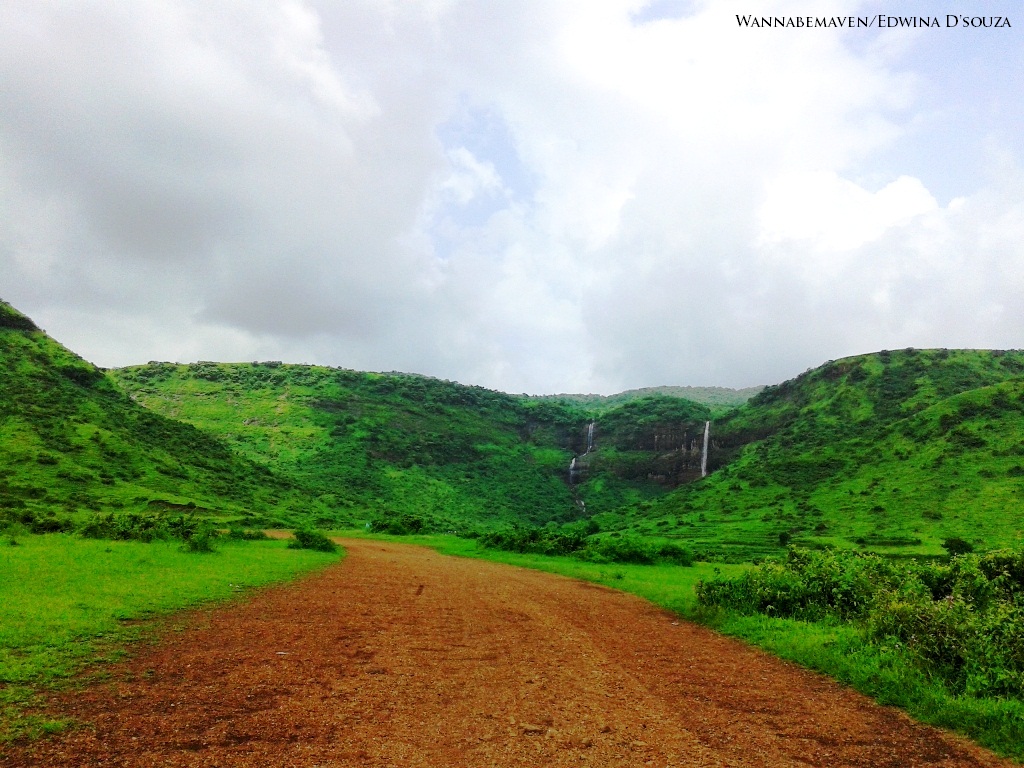 Road to Pandavkada Waterfalls with Kharghar Hills in the Background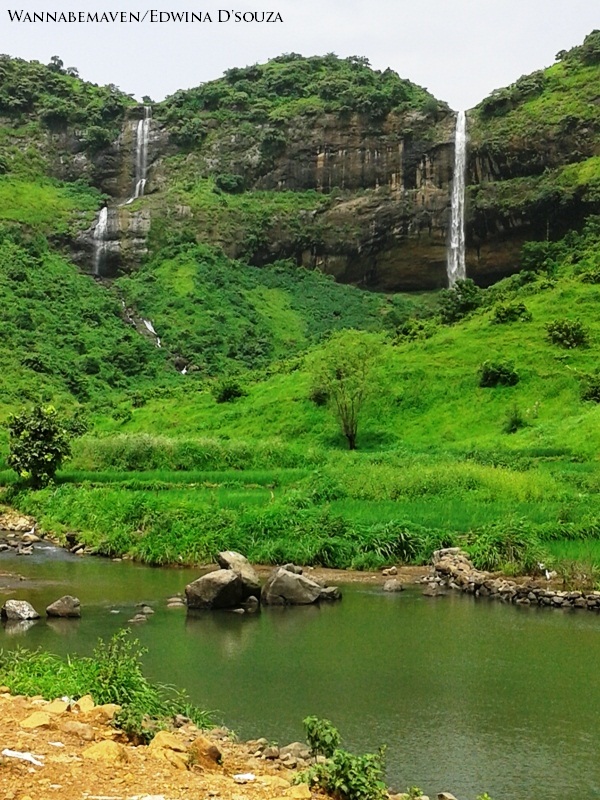 Pandavkada Waterfalls
Savour regional food at Vashi's State Bhawans



Vashi is home to several State Bhawans that are basically guest houses with small restaurants cum canteens for state officials. Kerala, Assam, Meghalaya, Orissa, Rajasthan – all of these State Bhawans are located in the heart of Vashi near the Railway station. Make the most of your trip to Navi Mumbai by stopping for a tasty lunch or dinner at one of these State Bhawans. Try their regional thalis which is simple home-style food and extremely pocket friendly.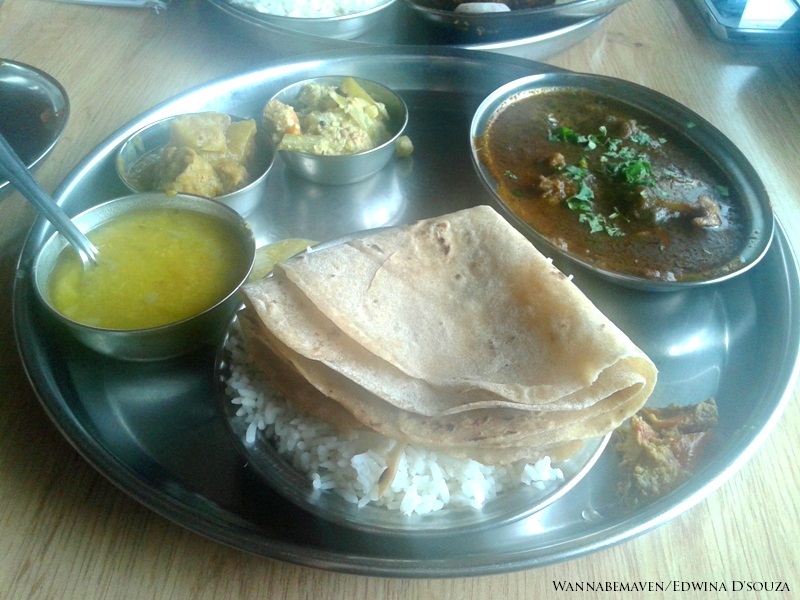 Mutton Thali at Bhogdoi Restaurant inside Assam Bhawan
Play Golf at the CIDCO Golf Course
City and Industrial Development Corporation – CIDCO has developed a 103 hectares sprawling Golf course in Kharghar for enthusiasts. Work is still ongoing and 9 holes are in operation from the 18 holes planned for the Golf Course. CIDCO is not accepting memberships as of now, but they follow a Pay-and-Play model. It costs somewhere around Rs. 500 on weekdays and Rs. 750 on weekends to indulge in the sport. Timings are 6:30 am to 6:30 pm.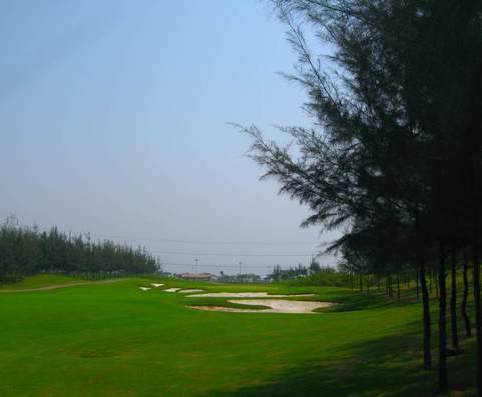 Source
Do you have any interesting and/or quirky things to do in Navi Mumbai, that I missed?
Share in the comments.
***
Liked this post? Also check out…
Sewri Fort and Sion Fort in Mumbai – Sorry state of affairs
***
Join me on Twitter, Facebook and Instagram for more such travel stories and photographs. I also make cool status updates, just in case you like randomness
Subscribe to this blog to receive my monthly newsletter with cool travel stories and updates in your inbox.